[about]
Quotation - in Sanskrit and its English translation
Source: Mūlamadhyamakakārikā, Chapter 24 verse 14
of the Indian Buddhist Nāgārjuna (c. 150 – c. 250 CE).
It is the core and one of the most famous quotations on emptiness and co-arising:

sarvaṃ ca yujyate tasya śūnyatā yasya yujyate
sarvaṃ na yujyate tasya śūnyaṃ yasya na yujyate
All is possible when emptiness is possible.
Nothing is possible when emptiness is impossible.
bodhi bonzai - the two words
BODHI is a Sanskrit word.
It refers to full awakening where all limitations have been removed from the mind.

BONSAI is a Japanese word.
It refers to the Japanese art form using cultivation techniques to produce small trees that mimic the shape
and scale of full size trees.
bodhi bonzai - creativity
ART inspires HEartS.
Caring mindfulness meets spiritual outlook.

Art films. Experimental outlook.
Paper-movie. Conceptual photography.
Progressive design. Expanding boundaries.

trans-MEDIA. Empowerment.
Cultural appropriateness.
Incentive. Trend setting.
Social network. Live streaming.

Artist Editions. Merchandising.
Publishing. Digital Archiving.
Viral marketing. Business strategies.
bodhi bonzai - the core team
Rolf A. Kluenter
Artist, photographer, filmmaker
Artistic director, curator

Kathy Kuai Jin
Partner, Production supervision

Richard C. Ke Minlong
Partner, Production assistance
[projects + partners]
Multi Media Communication Project
1990-1994
Nirmal Sherchan, Yuvak Tuladhar, TU Fine Art, Nepal
The Fifth Seal
1997-1999
YAK & YETI Kathmandu
yakandyeti.com/art-collection
Unaccountable Objects
2000-2001
Saraf Family, Kathmandu, Nepal
flatline witness
2000-2003
Wayne Amtzis
photo-poems.com
Aworldwide
2001-2002
Volkswagen Coaching GmbH
Hans Rhode, Königslutter-Rhode
windrose one
2005-2006
Gong Yan, Paul Schwer, Zhang Jian-Jun
EURASIA ONE
2007
Islamd6 and Shanghai Consulate General of FRG
Dialog in progress
2007-2012
Beijing Cultural Development Foundation
24 HRS Gallery
2009-2012
Lutz Goebbelsmann TEAPOT, Cologne
TSFTT The Shanghai Fiction Think Tank
2010-ongoing
late Lothar Spree
de.wikipedia.org/wiki/Lothar_Spree
Shanghai Soulmates
2012-2016
Jeanne Boden
jeanneboden.com
Kleiner Kosmos Flesenkeller
2012-2014
Lebenshilfe HPZ
lebenshilfe-hpz.de
Tibetan Yoga Principles and Practices
2012-2019
Ian A. Baker
ianbakerjourneys.wordpress.com/about/
Expressionismus 2.0
2014-2016
Lebenshilfe HPZ, Brand Health
brand-health.de
Puls. Stadt, da pocht eine Herz
2016-2018
Lebenshilfe HPZ, Kulturhof der Kreisstadt Euskirchen
kulturhof.de
transmedia empowerment workshop
2013-2019
Shanghai Theatre Academy School for Creative Studies
transmedia empowerment workshop
2016-2019
School of Arts, Tai Hu University of Wuxi, China
Schlacht.Meister.
2017-2019
EUGEBAU
eugebau.de
Raumfluesterer
2018-2019
EUGEBAU
eugebau.de
Ecclesiastes
2015-2021
Andreas Albrecht
artexlibris.com
Die Eifel Leuchtet
2018-ongoing
Fritz Koenn, Manfred Lang
wp.profipress.de
[merchandise]
Limited Art Photography Edition
Rolf A. Kluenter, Photography of the Buervenich wall painting "Golden Tree - bodhi bonzai" by Kunsang Rangdol in September 2018.
Hahnemuehle Photo RG 308 g
Edition of 1369
Dimension: 28 cm x 28 cm (size of the printed photography)
30 cm x 30 cm (size of sheet adding 2 cm border for pass partout mounting)
Versa signed, dated titled by Rolf A. Kluenter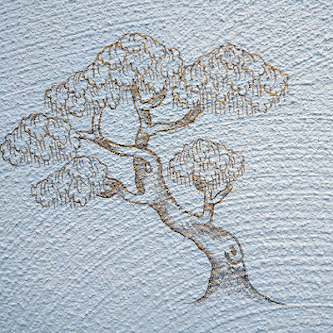 Price: Euro 39,99 (VAT inclusive, cargo inclusive)
[contact copyright credits]
email address
info@bodhibonzai.com
copyright info
© Rolf A. Kluenter, Bodhi Bonzai 2006 - 2020. Unauthorized use and/or duplication of material on this website and blog without express and written permission from this website's and blog's author and/or owner is strictly prohibited.
Excerpts and links may be used, provided that full and clear credit is given to Rolf A. Kluenter with appropriate and specific direction to the original content.
Thx.
credits
Home page
Rolf A. Kluenter Photography of the Buervenich wall painting "Golden Tree - bodi bonsai" by Kunsang Rangdol in September 2018.