Wayne Amtzis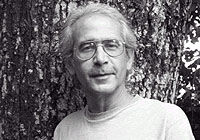 Wayne Amtzis was born in Corpus Christi, Texas, in 1947 and grew up in Staten Island, New York. He studied at Syracuse University and UC Berkeley and received his masters in Creative Writing from San Francisco State University. He has lived and worked in Asia since 1976. He is co-translator from the Nepali of Two Sisters: the poetry of Benju Sharma and Manju Kanchuli and of From The Lake, Love: the poetry of Banira Giri. A long time student of His Holiness Penor Rinpoche and Tulku Urgyen Rinpoche, he has been teaching meditation under the guidance of Tsoknyi Rinpoche in Kathmandu, Nepal since 1996.

The photos in flatLine witness were taken in Kathmandu between 1985 and 1994. A book-length series of Wayne Amtzis' poems and photos "The Decisive, The Unresolved" appears in Studies in Nepali History and Society Vol. 5, No. 1 and his poetry collection City On His Back is forthcoming from HimShikar Publications, Kathmandu, Nepal. A retrospective of his photos, "If Bodies Have Voices: Kathmandu, 1985-95" is on display at Siddhartha Gallery, Kathmandu, May through June, 2001.




Rolf A. Kluenter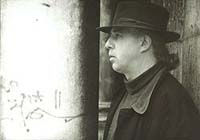 Rolf A. Kluenter was born in 1956 in Buervenich near Cologne, Germany. He studied painting at the State Academy of Fine Fine Arts in Duesseldorf, Germany, and received his Meisterschueler in 1982. He has lived and worked in Asia since 1980.

Since 1988 he has been regularly exhibiting in Australia, China, Europe and USA. He is currently developing his artistic vision from his studios both in Kathmandu, Nepal and Shanghai, China.

Among his many exhibits Rahu-Total Eclipse I, Museum Gladbeck, Germany (1998), Pondering - Pulsating, Liu Hai Su Museum, Shanghai, China (1999), Rahu Total Eclipse II, Linden Museum, Stuttgart, Germany (1999), Yellow Dragon Rising - The Atrium Installation, Hilton Shanghai, China (1999-2000), Unaccountable Objects, The Saraf Collection, Kathmandu, Nepal (2000-2001), Rapture in Transit, German House Gallery, New York, USA (2000), A-worldwide, Haus Rhode, Koenigsluter-Rhode, Germany (2001) best represent his work on paper and paper installations.